A step by step guide on creating and exporting production sheets in the CPU through filtering requisitions by location, revenue outlet, delivery date or production outlet.
Step 1
Log in to your CPU location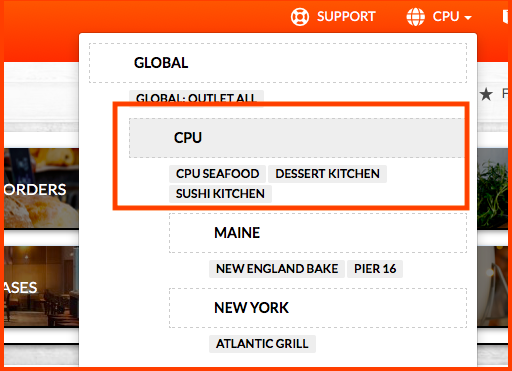 Step 2
Select the Ordering tab>Requisitions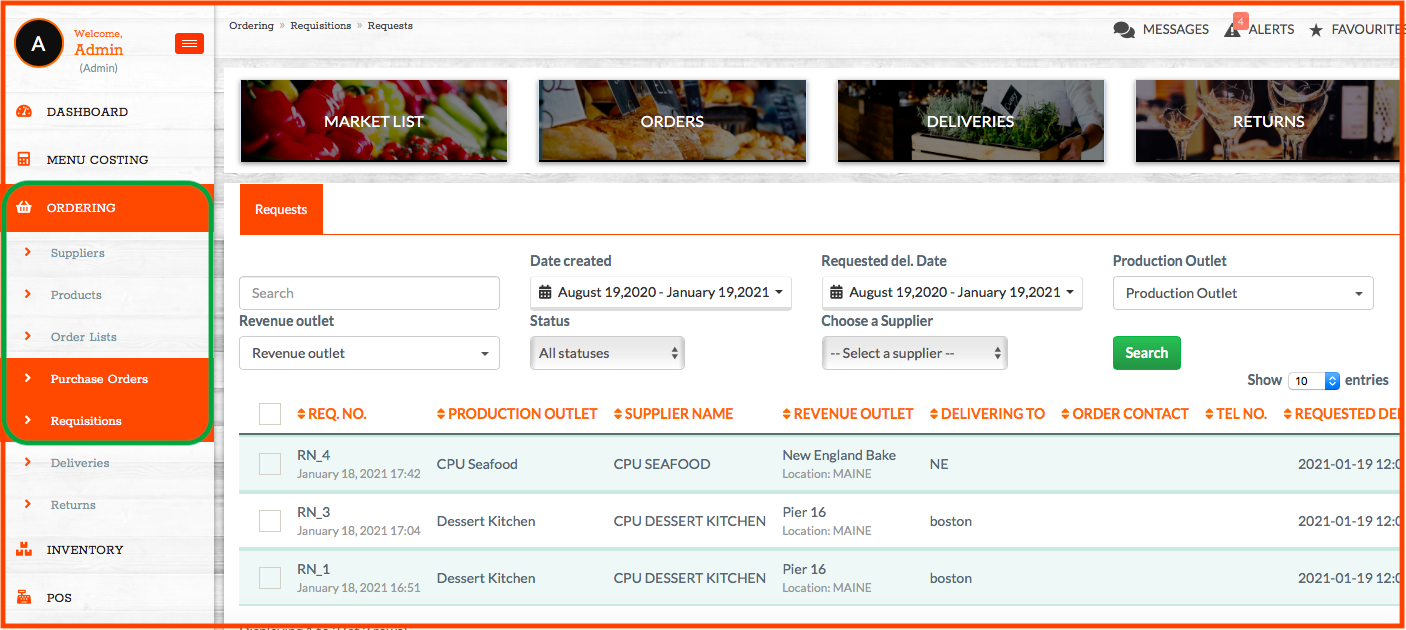 Step 3
Select your filter options to fit the range that you will be creating your production list for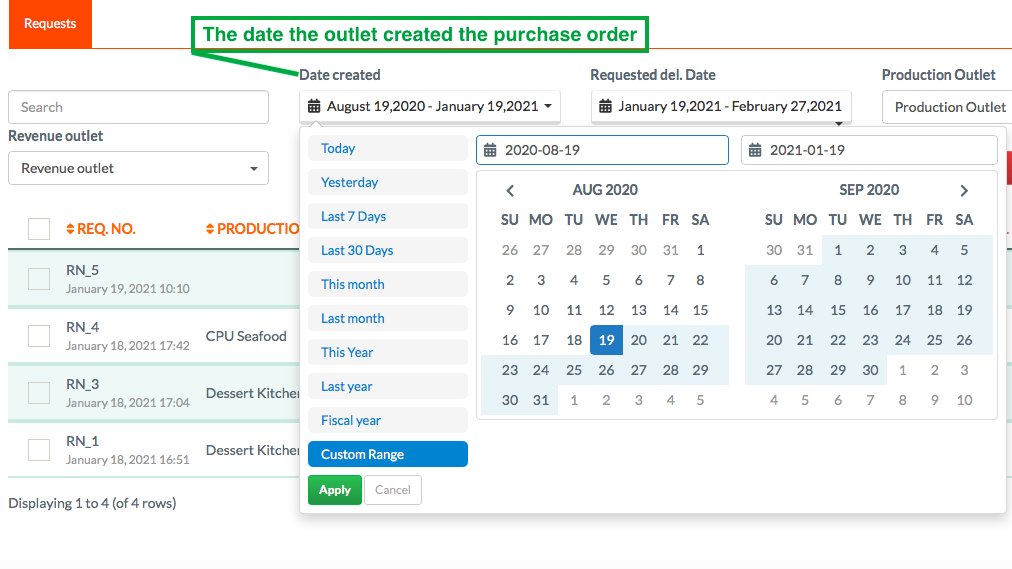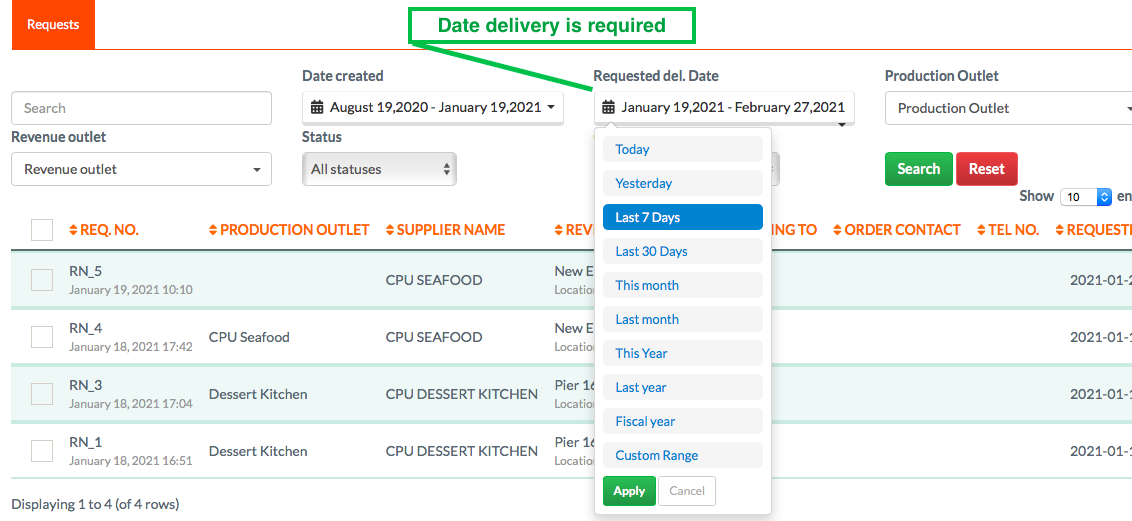 Step 4
Once you have chosen your filter fields select search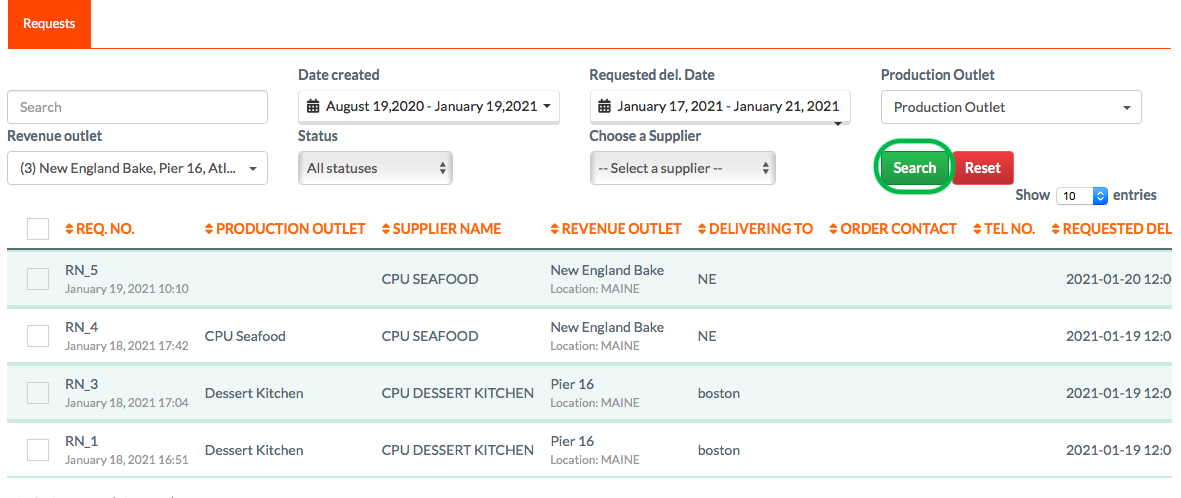 Step 5
Select the requisitions that you would like 'rolled up' into your production list
You can select all by ticking the box at the top or tick individual boxes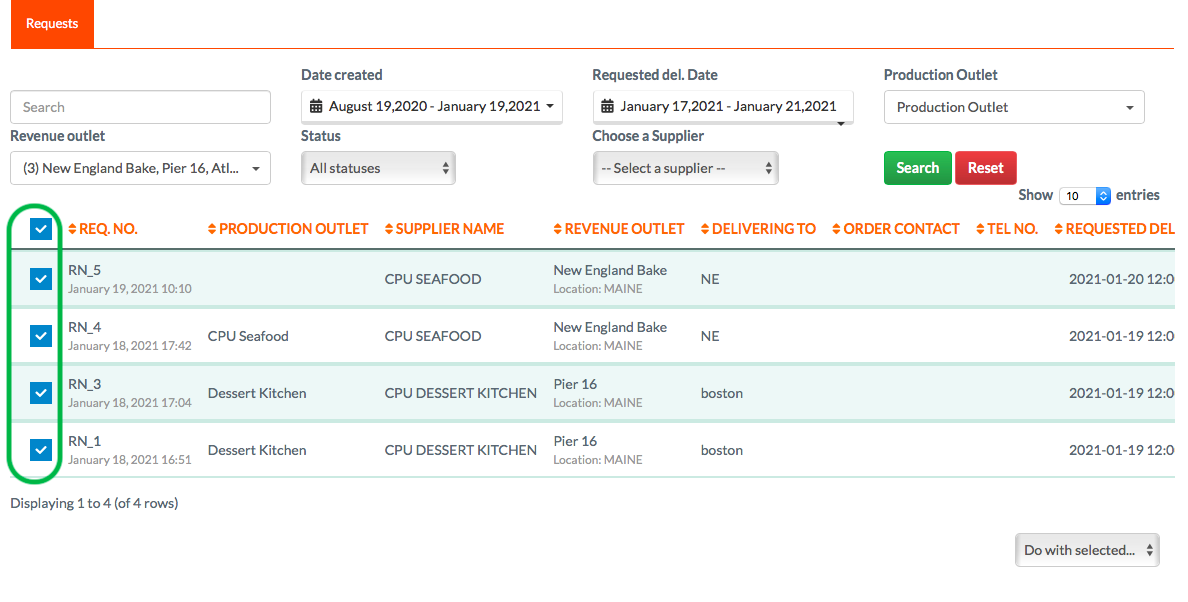 Step 6
Choose export to XLS or print from the 'do with selected' drop down box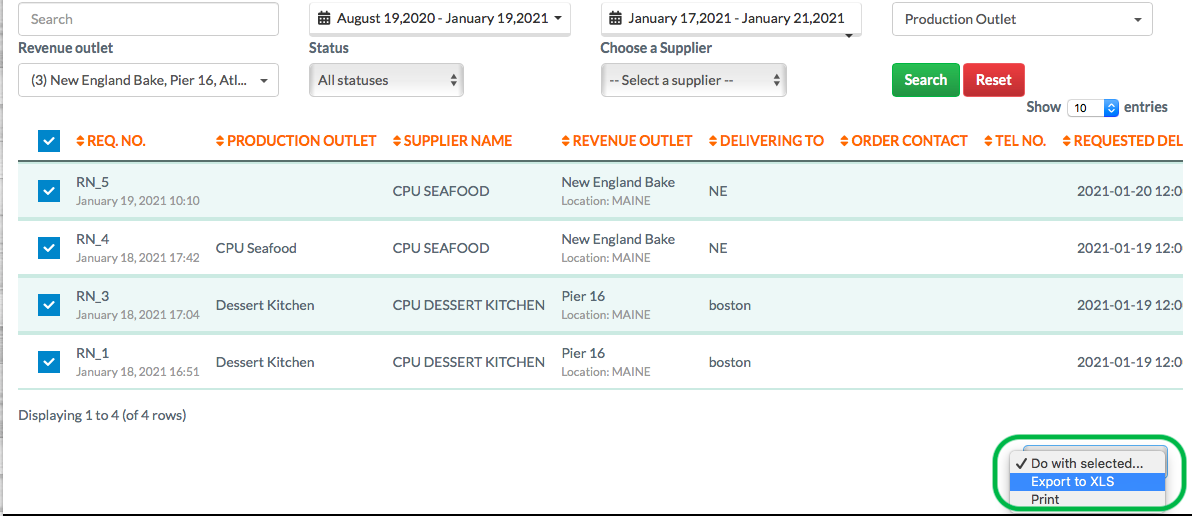 PRINT OPTION
When you select print it provides a printable list that can also be converted into PDF.
You could either print a PDF copy of each requisition that could be used as a dispatch sheet to attach to the delivery or use the printable list as a checklist for the delivery team.
The printable list could also be used to get a signature as proof of delivery from the outlet that receives the delivery.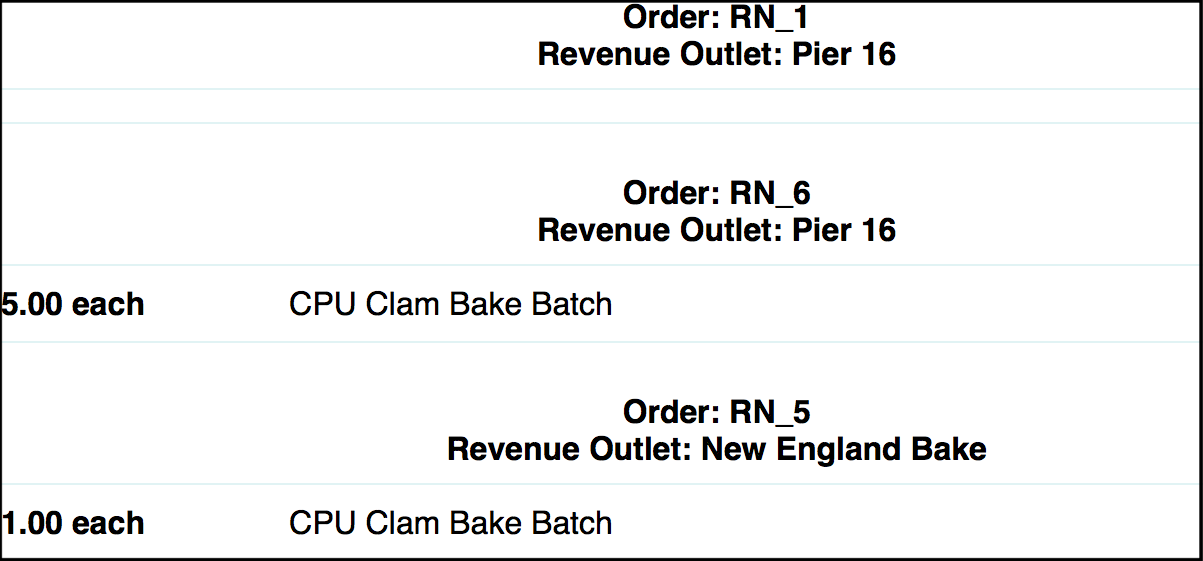 PRINTED LIST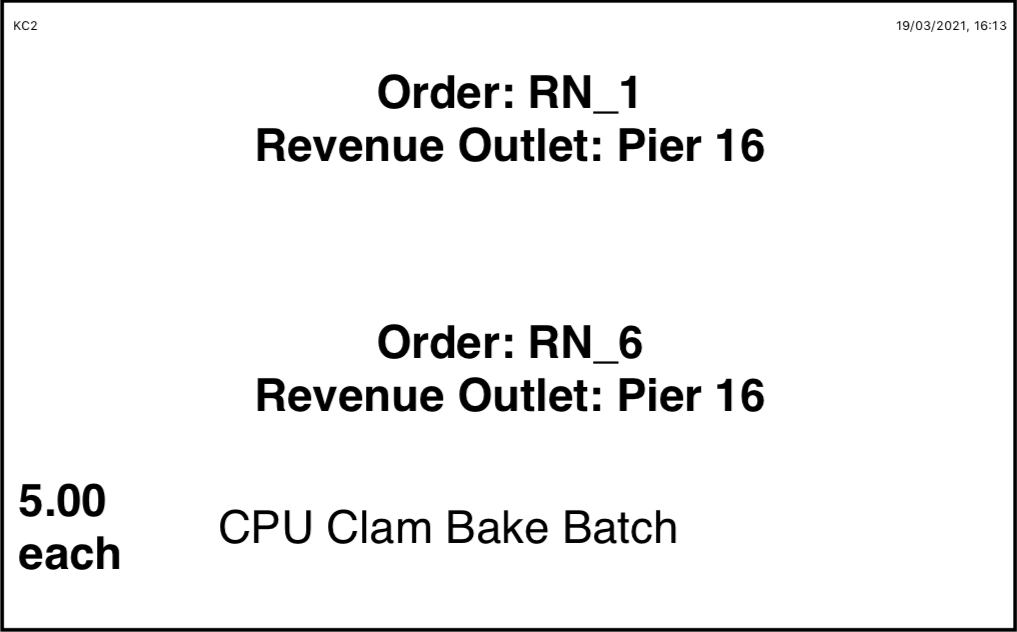 DISPATCH SHEET
EXPORT TO XLS OPTION
This provides an xls spreadsheet with a roll up of all the selected orders. The orders are split out by outlet and as a total across all outlets for each menu item. This would become a production list used to prepare exact quantities for deliveries out of the CPU. The column headers in the XLS are sortable and you can edit or add information like notes as required