On the left hand side go to > Inventory > Stock takes: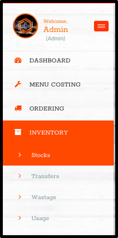 Select the 'Area Stock Take' tab:

On the right hand side select 'Add new'.
Give your stock take a name (e.g. dry store), select the revenue outlet at which you wish to count and select the inventory class you are counting (e.g. food or beverage).

Then hit 'Create'.
Next start to fill out your stock take by searching for your first ingredient:

You can also count sub recipes or recipes if required.
As you type in the ingredient a drop down will appear showing you a list of possible products with unit information pricing and supplier details.

Select the correct product and you will now have the option to input the quantity:

You only need to fill in one of the unit options and the others will automatically populate and the value of the stock will be shown on the right hand side:

These lines will save automatically so you go to other areas of the system without losing your progress.
When you have input all of your items at the bottom hit 'view stock valuation':

This will how you your total stock value summarised: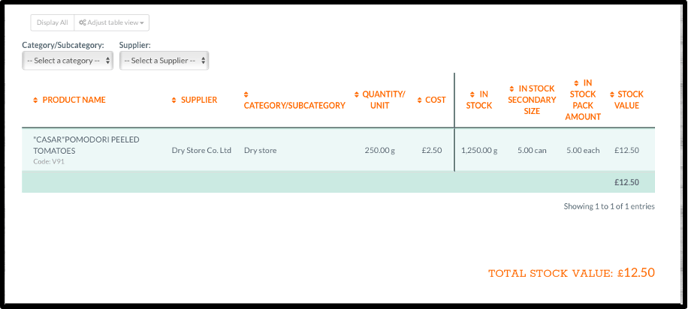 If the above is unsuccessful please contact our support team at support@kitchencut.com and log a support ticket via the Kitchen CUT Customer Support Portal  (accessible through your Kitchen CUT site).