How to change Delivery Contact
This article explains where you can set the Delivery contact details that show to suppliers on your orders.
The Delivery Contact field is managed in Settings and are specific to a particular Revenue Outlet.
Go to Settings > Business >Revenue Outlets. The choose the outlet and select Actions > Edit.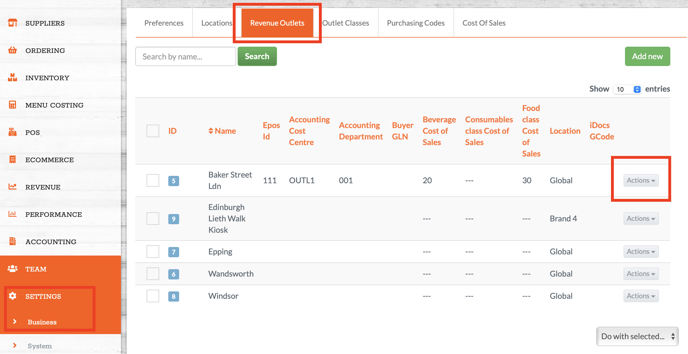 You will then be able to complete the following form, ensuring the correct Delivery details are populated, for address and contact information.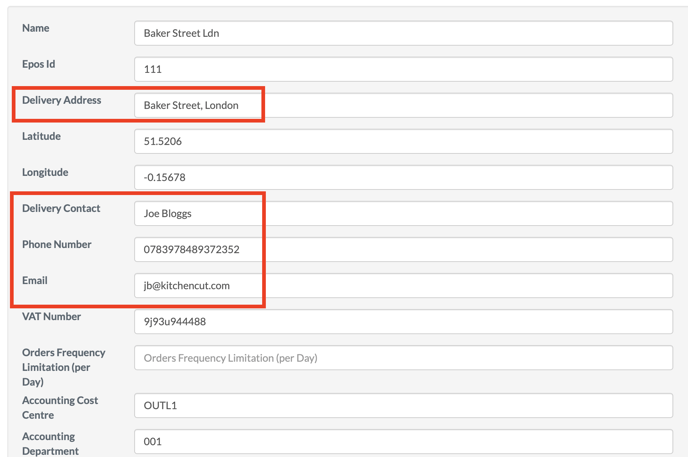 Once done, just make sure you scroll to the bottom of the form and click 'Update'.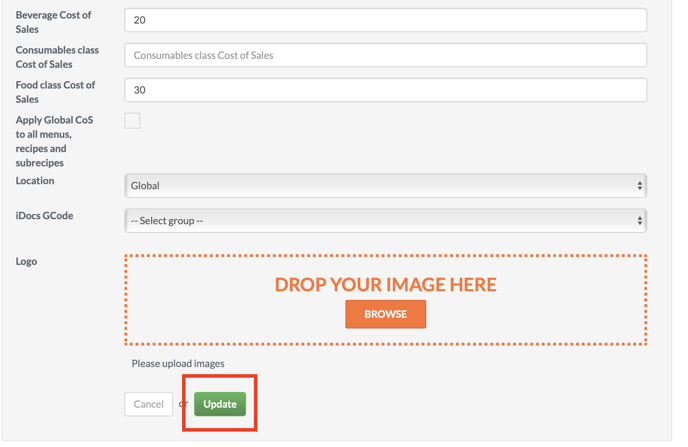 This will now show to your supplier on Order Emails, and against your Purchase Order records in Kitchen Cut:

Supplier email: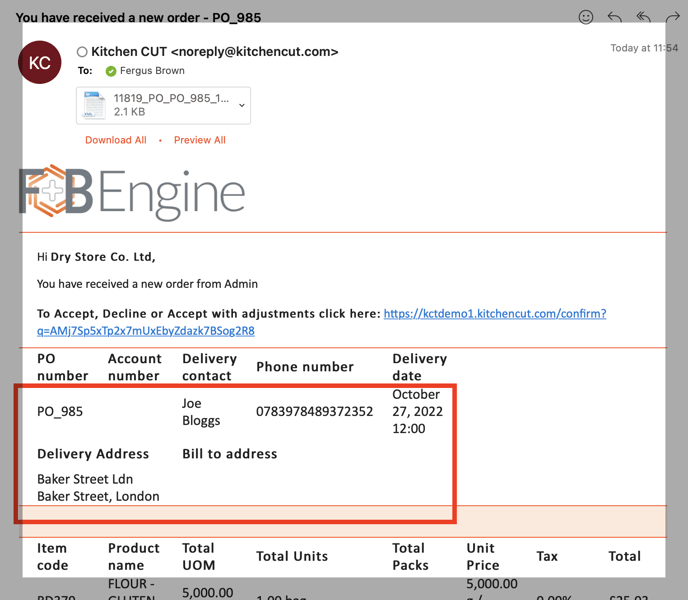 What you'll see in Kitchen Cut: