This article explains how you can customise the list of Suitabilities managed in your system
Please note, the 'Suitabilities' functionality is not linked to any intrinsic property of the Product profiles in Kitchen Cut in the same way Allergens or Nutrition are. Suitabilities are simply labels that can be manually applied to final stage Recipes (ie. not to Subrecipes). It's therefore important that due care is taken to ensure Suitabilities are applied appropriately in all cases.

To add or change your available list of Suitabilities just go to Settings > Menu Costing > Suitabilities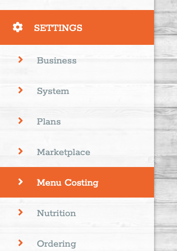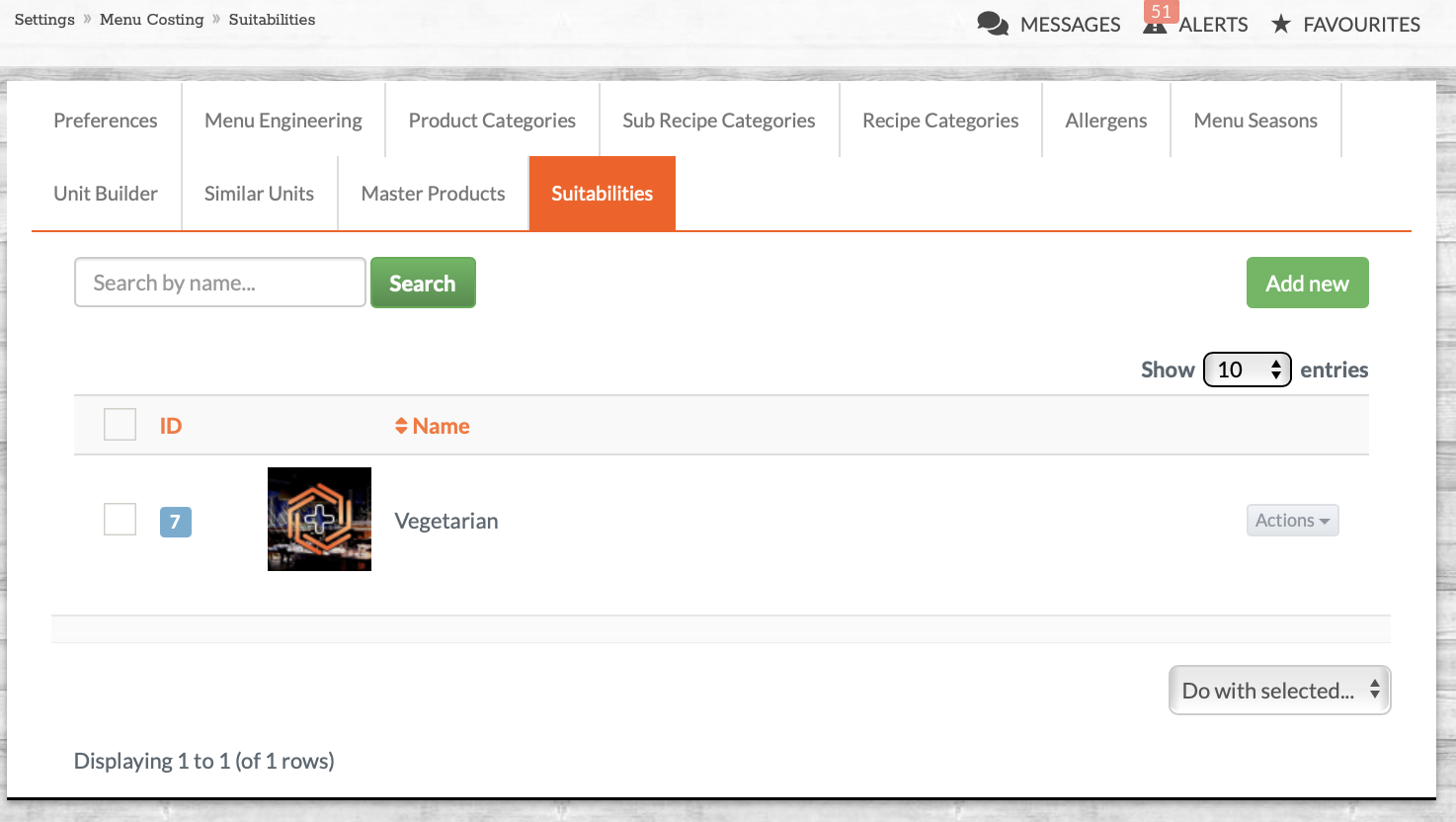 Then you can choose 'Actions' to edit or delete existing Suitabilities, or choose 'Add New' to create additional Suitabilities options.

When you 'Add New' you'll just need to give the Suitability a name and then select Create.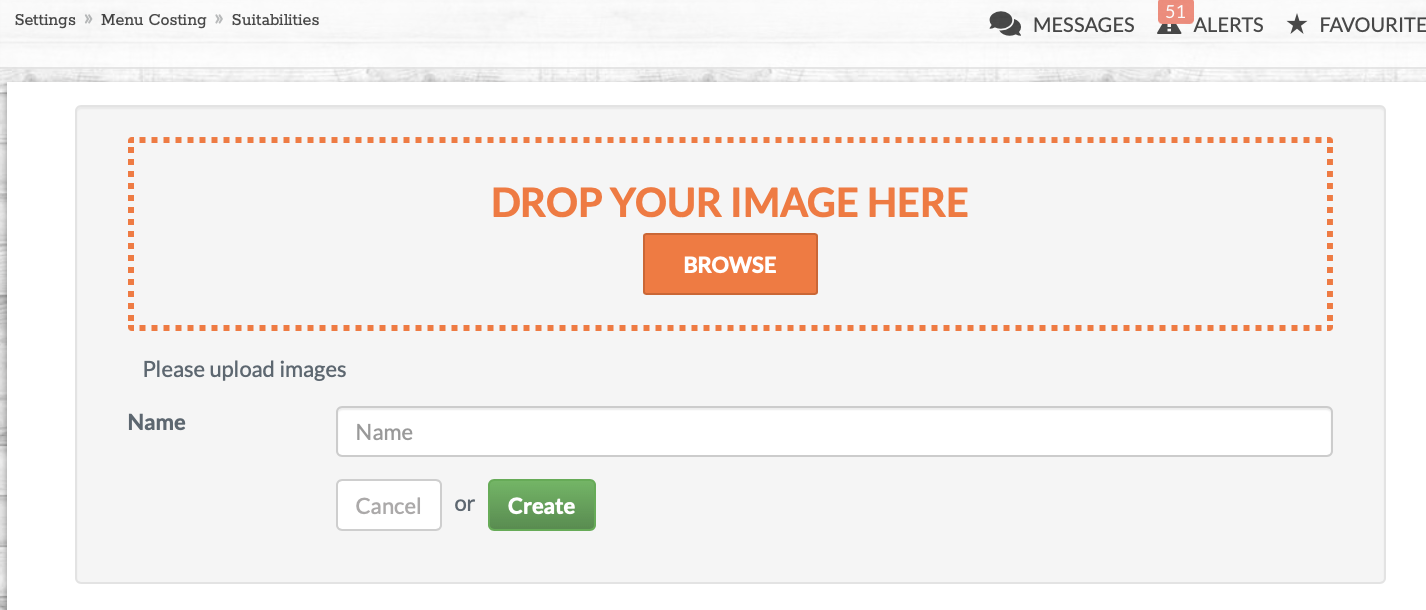 Once added, you'll then see you new Suitability listed as an option when editing Recipes.