This article will show you how to add Nutritional Information to Recipes/Sub-Recipes
Navigate to:
Menu Costings > Recipes or >Sub-Recipes
Once in your Recipe or Sub Recipe, scroll down to the "Add Nutritional Data" orange button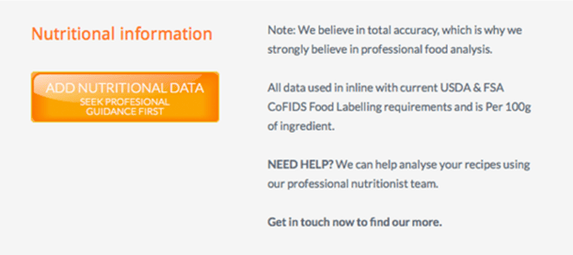 Click the button and the nutritional table will appear (your recipe ingredients are automatically added to the left-hand column. This is to remind you of the specifics):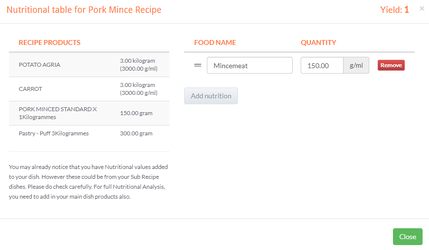 Add each of your ingredients to the correct column (start typing into the live search field and you will begin to see items listed from the official McCance & Widdowson and USDA National Nutrient Databases).
Note: Please choose your items carefully as there are many that include different cooking methods.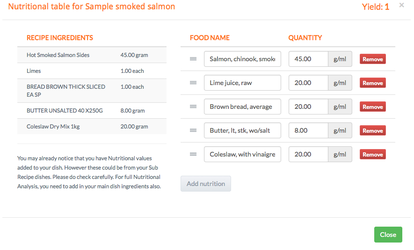 Once you have added all of your ingredients, click > Close
Save your recipe and you will see all viewable versions of the recipe updated with the appropriate Nutritional information.
Note: If you notice that some main recipe dishes are showing nutritional data but you haven't been through this process, then this may be because you have added nutritional data to your sub-recipes, which will then be added to your main recipes automatically.